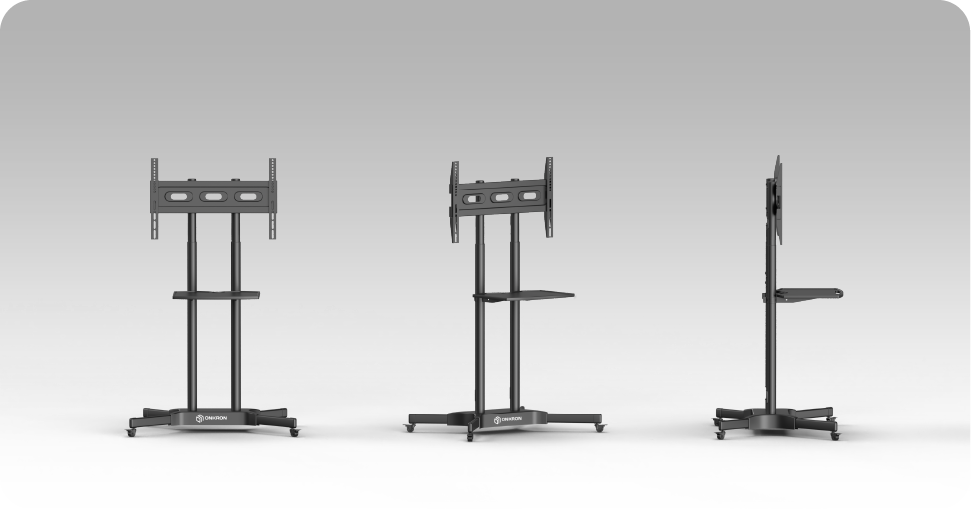 TS1351 The Best Choice for Your TV
ONKRON - Smart solutions for everyday use

Height adjustment
47¼"-59"

Different Mounting Options
The bracket is suitable for mounting panels of various VESA sizes, from small 100x100 mm to large 600x400 mm.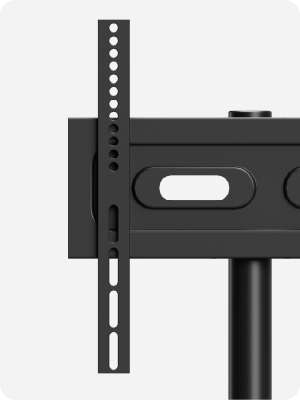 Easy Height Adjustment
TV height can be adjusted in a range from 47¼" to 59" with a step of 1.6". It can be easily and quickly adjusted using special buttons with a spring mechanism and does not require additional tools. The well-thought-out design allows you to choose from 9 modes, adjusting the ideal height for watching TV.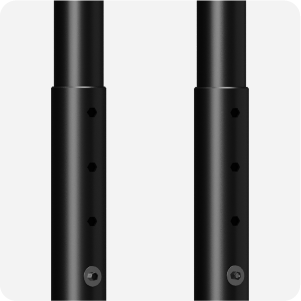 Shelf for equipment
The adjustable height shelf for audio or video components made of high-quality plastic is designed to accommodate equipment weighing up to 10 lbs.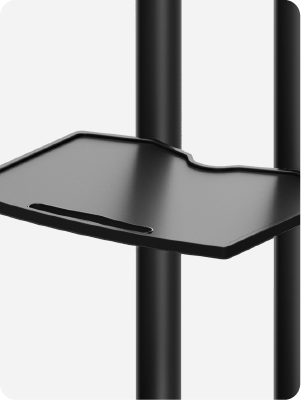 Reliable wheels with a locking system
Built-in wheel brakes help securely fix the stand and prevent accidental movement.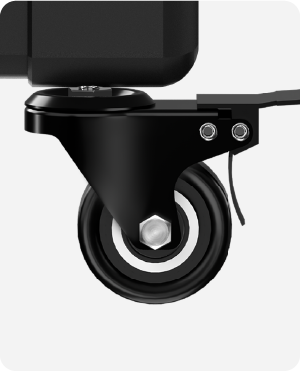 Wire organization system
Columns feature an integrated cable management system - hide unsightly wires inside the columns, enjoy the view!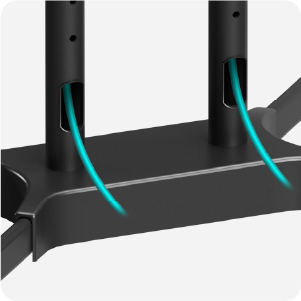 Portrait mode option
Possible portrait mode option with VESA 400x400 mm (max).